February 10th, 2018 - Solomon Scores Win #1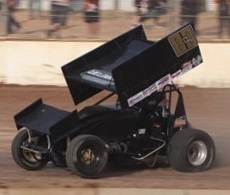 February 10th. Our congratulations go out to Chris Solomon on picking up his first win in his XXX chassis on Saturday. Solomon beat the Australian Sprint Car Allstars at Heartland Raceway in Moama, NSW. He started fifth and worked both the high and low side of the speedway in his XXX to pickup the victory.
February 2nd and 3rd, 2018 - Chadwick is Australia's National Champion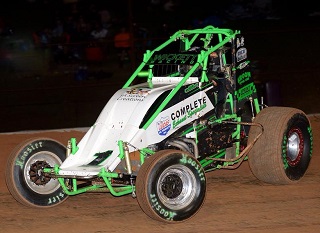 February 2nd and 3rd. Joel Chadwick is the 2018 Australia National Champion for Wingless Sprint Cars following his dominant performance over the weekend at Valvoline Raceway in Sydney. Chadwick, who picked up his XXX in September, won both the prelim feature and the championship finale on Saturday despite precipitation bring the field closer to him as the race went to it's late stages. Chadwick's title came over 104 other competitors! Congratulations Joel!
February 2nd, 2018 - Shaffer Beats All Stars at Bubba
February 2nd. Tim Shaffer was the top dog on Friday night at Bubba Raceway Park, beating the All Star Circuit of Champions for his first victory of the year. Shaffer led all 30 laps of the main to grab the $5,000 victory, establishing a large lead before rubber took hold late race. "The Steel City Outlaw" was sharp, guiding the Demyan Rudzik #49 XXX to the rubber quickly and hitting his marks over the final few laps to score the win.
January 1st, 2018 - Schuchart is first XXX winner of 2018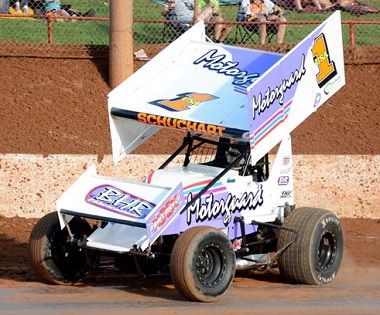 January 1st. Americans battling in Australia is a tradition over the winter months, and on New Years Day, Logan Schuchart battled with Donny Schatz to become the first XXX winner of the New Year. Racing at Archerfield Speedway in Queensland, Schuchart led all 35 laps with Schatz hot on his tail until ten laps left when the pair made contact. Schuchart drove away from the incident without stopping, and would power through the final laps in the John Weatherall owned #1 to take home his second win of his AU trip.