January 11th, 2020 - #2 For Williamson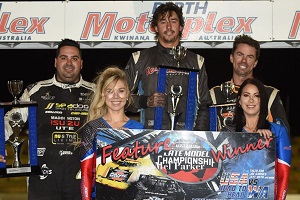 January 11th. Callum Williamson won his second feature of the season this past weekend at Perth Motorplex in Western Australia. After winning both of his heat races, Williamson took the lead from his front row starting spot and led every lap of the main event, turning away a late challenge amongst lapped traffic as he rolled to victory in his XXX.
January 5th, 2020 - World Series Win for Reutzel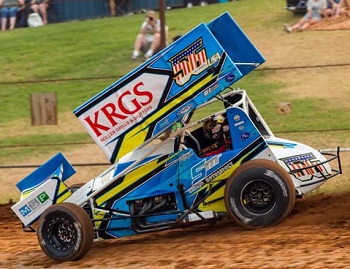 January 5th. Aaron Reutzel now has his first win in international competition after besting the World Series of Sprintcars at Hi-Tec Oils Speedway in Toowoomba, QLD Australia on Sunday night. Despite being near the front of the field all night (second quick and third quick in his qualifying flights and running first and second in his heats), Reutzel was forced to start 11th on the field after a huge invert. Proving his speed was no fluke, Aaron took the lead on lap twenty six as he roared to his first off North american soil.
January 4th, 2020 - Double Feature Night Overall to Dillon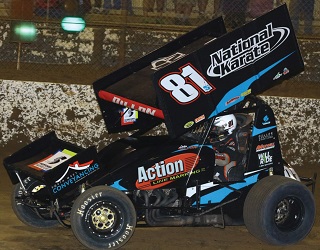 January 4th. Murray Bridge Speedway tried something different with their wing sprint cars on Saturday night, opting for pill draw and dual main events, and crowning an overall point champion as well. With his XXX chassis working well, Luke Dillon was the man crowned champ, racing up to second in the first feature and cruising to a win in main event number as he grabbed the overall title for the night.
January 4th, 2020 - Two Wins in One Night for Kofoid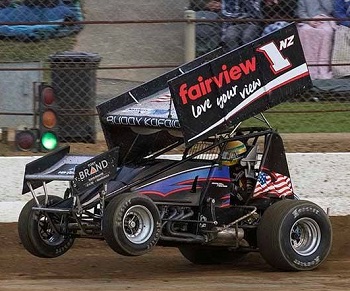 January 4th. Buddy Kofoid conitnued his dominant run in New Zealand by winning two main in one night at Ruapuna Speedway in Christchurch. with Friday's program lost to weather, the Salute to Goodie and Gold Cup Features both ran on Saturday night on the South Island track. Car owner Daniel Anderson had Kofoid's XXX on kill again, as Buddy won by 3.9 seconds in the Gold Cup Main Event and came from last to first in the Salute to Goodie. He also won both heat races.