March 18th, 2023 - Wright's Great Night At Lismore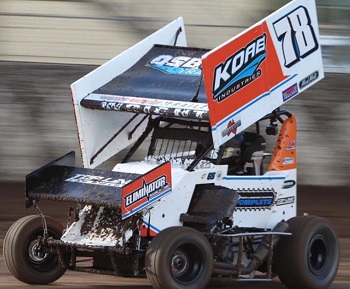 March 18th. Great night for Kobi Wright. After getting 3rd in the first heat from 9th and 2nd in the second heat from 2nd ( lead most laps of heat but got put back for a jump start), Kobi started pole for the feature and drove away tohis 9th win fo the season. Also had the fastest lap in every race.
March 4th, 2023 - Wright Vistorius At Easter Creek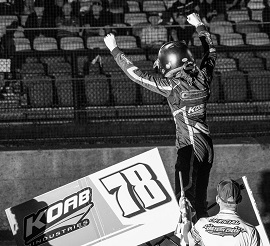 March 4th. Victory at Eastern Creek Speedway! After getting a 2nd and a 5th in the heat races. After struggling a little bit in the heats, Kobi definitely found speed in the feature and went from 3rd to 1st in the first corner, and held on for the Win.
February 25th, 2023 - Madsen Ends Season With Win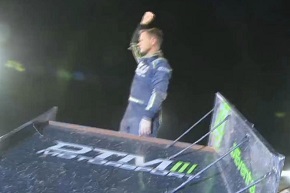 February 25th. Congratulations Ian Madsen on your win at Eastern Creek Speedway to finish off the 2022/23 Australian Season for the DTM Motorsport Awesome way to finish off the 2022/23 Australian Season for the DTM Motorsport Team.
February 18th, 2023 - Rankin Wins at Western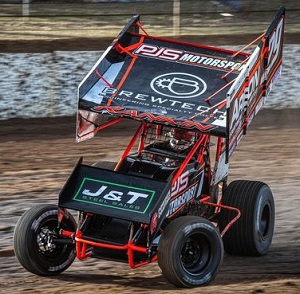 February 18th. Awesome 410 WIN Terry Rankin Motorsport Saturday night 2/18 at Western Speedway with the Eureka Garages and Sheds Sprintcar Series 22/23. Congratulations Terry and Team!
February 18th, 2023 - Element Notches Another V At Perth Motorplex
February 18th. Congratulations Steven Ellement on your WIN at Perth Motorplex Saturday 2/18, and winning your 5th WA Formula 500 Championship! Great job Steven and Team!
February 16th, 2023 - Bacon Recovers From Lap 1 Mistake to Victory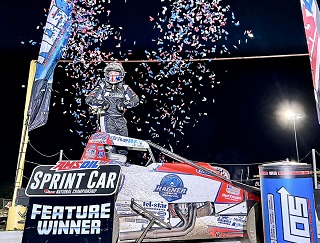 February 16th. Half Spin. Full Win. One lap into Thursday's feature at Bubba Raceway Park, Brady Bacon's race nearly came to a crashing halt. 30 laps later, Bacon found himself being greeted in victory lane by Jack Hewitt after passing him for 3rd on the all-time USAC AMSOIL INC. National Sprint Car win list.
February 4th, 2023 - Pestka Besta At Murray Bridge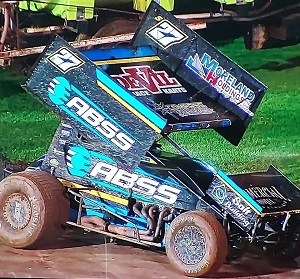 February 4th. Great WIN Daniel Pestka #S27 as he parks in Victory Lane at Murray Bridge Speedway Saturday Feb 4th. Congratulations Daniel and Team!
February 4th, 2023 - Matt O'Neill Wins At Wangaratta and the 2022/2023 Victorian Compact Speedcar Title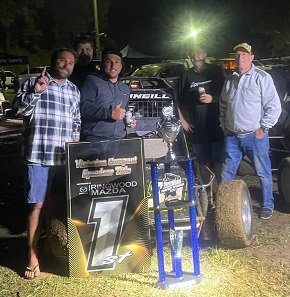 February 4th. Congratulations to Matt O'Neill and O'Neill Motorsports on your WIN at Wangaratta Speedway and for winning the 2022/2023 Victorian Compact Speedcar Title. Way to go Matt!
February 4th, 2023 - Stewart and Bohud Racing Earn First 410 Win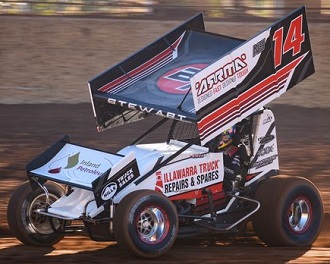 February 4th. BOHUD RACING GETS THAT WINNING FEELING: Michael and the Bohud Racing team returned to the track last night at Eastern Creek Speedway, and they celebrated it by claiming their maiden 410 Sprintcar feature-race win.
February 4th, 2023 - Solomon's Double Up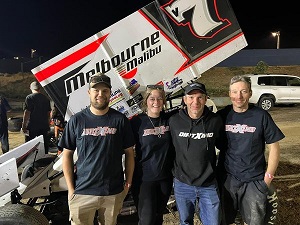 February 4th. Double the Feature WINS - Congratulations to Paul Solomon in the #V7 360 Sprint and Congratulations to Chris Solomon in the #V83 410 at Moama Heartland Speedway NSW Australia February 4th, Solomon Brothers driving Triple X chassis?s for Dirt X IND Motorsports House Cars.
January 28th, 2023 - Hallett Wins Thrilling 50th Classic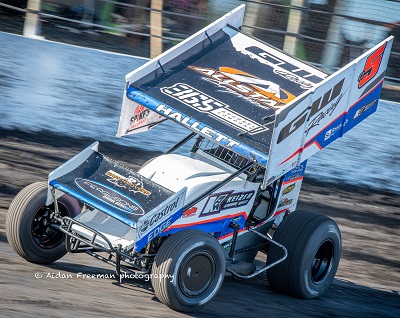 January 28th. Brock Hallett executed a gutsy last corner pass to narrowly win a breathtaking 50th Grand Annual Sprintcar Classic sponsored by South West Conveyancing. The Portland-based driver grabbed World of Outlaws regular Sheldon Haudenschild on the final turn and in a drag-race to the finish line pipped the star American with defending Classic champion Lachie McHugh of the Gold Coast third.
January 27th, 2023 - McFadden Wins Prelim Night 2 Of The Classic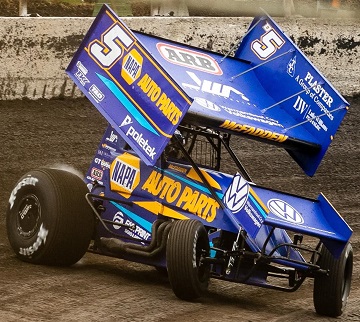 January 27th. Congratulations James McFadden - Hodges Motorsport on your WIN night 2 Premier Speedway, Warrnambool!
January 25th, 2023 - Madsen Is President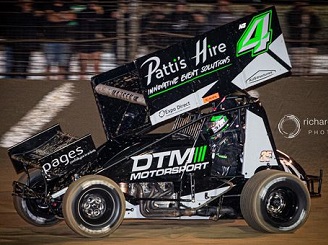 January 25th. What a way to start off Classic Week for Ian Madsen and the DTM Motorsport team. After Quick Time and a heat win, we were able to pull off a clean sweep taking out the 30 lap Presidents Cup! Last night's President's Cup at Geelong's Avalon Raceway resulted in American-based Australian Ian Madsen scoring the win. The DTM Motorsport team driver was joined on the podium by Jamie Veal and James McFadden in second and third place respectively.
January 24th, 2023 - Mt Gambier win has McFadden primed for Classic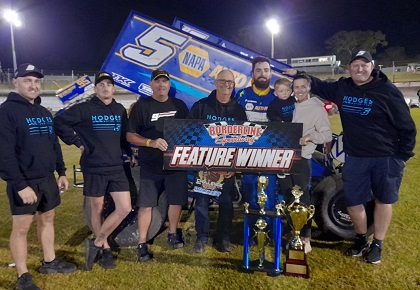 January 24th. Star Australian sprintcar driver James McFadden has had the perfect preparation for this weekend?s Grand Annual Sprintcar Classic, with a show stopping win last night in the King?s Challenge. McFadden dominated the traditional lead into the Classic at Mount Gambier?s Borderline Speedway, leading every lap to have his confidence primed for the sport?s biggest weekend. ?That was a serious hot rod I got to play with in the feature, so credit to my guys who have been working so hard,? said McFadden. ?This is the right time of the year to be finding some form so hopefully we can keep this rolling to Warrnambool.?
January 15th, 2023 - Back to Back NSW #1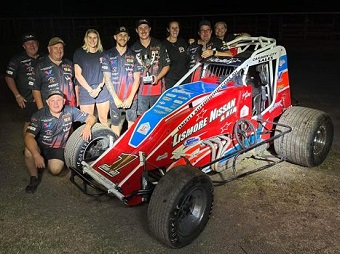 January 15th. When the team unloaded at Lismore speedway for the wingless sprints Nsw title last night, there were 38 cars nominated and it was going to be a tough night of racing. Jacob started the feature out of 5th position on the start managed to pick a few cars off in the first few laps to get up to 2nd. Jacob sliped under the leader to take the lead 10 laps in with a lot of pressure from the quick cars behind but managed to hold them off to cross the chequered flag in 1st position.
January 7th, 2023 - Jolley In Victory Lane At Lismore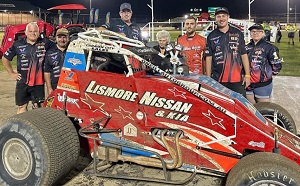 January 7th. Congratulations to Jacob Jolley Racing for the WIN on Saturday night at Lismore Speedway for another round of the cutting edge mowers driver to America series and the annual 50 lapper. Jacob started 11th in the 28 car feature to park it in Victory lane. Good job Jacob and Team.
January 1st, 2023 - Ellement Kicks Off New Year With A Win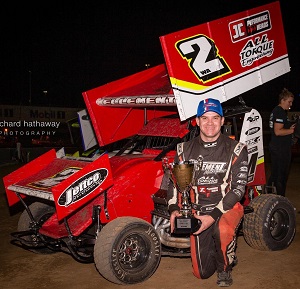 January 1st. At Perth Motorplex it was Steven Ellement Motorsport to WIN the 25 lap Feature in Round 5 for the Formula 500?s. Congratulations Steven and Team!
January 1st, 2023 - Myers Starts Out 2023 with a ???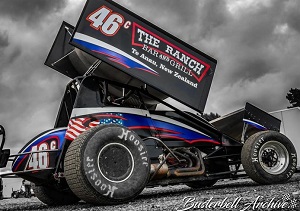 January 1st. Great Feature WIN for Joel Myers Jr. Racing in New Zealand. Happy New Year! Congratulations and continued best of luck Joel and Team!