February 14th and 15th, 2020 - Bacon Scores Double Wins at Ocala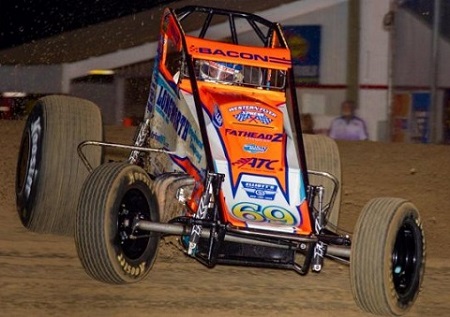 February 14th and 15th. The opening weekend of the year for the USAC National Tour saw Brady Bacon pilot the Hoffman Racing XXX to back to back wins at Bubba Raceway Park in Ocala, FL. Bacon took the win on night number one by racing up from ninth into the lead with just three laps left, using a narrow gap at the bottom of turn one to make the race winning pass. Starting Saturday night also in ninth, Bacon was up to the top spot much sooner, taking the lead on lap 13, then holding off a charge from Chris Windom as the pair traded moves over the final few laps, with Bacon emerging with the weekend sweep of feature wins.
February 15th, 2020 - Titman Tops at Archerfield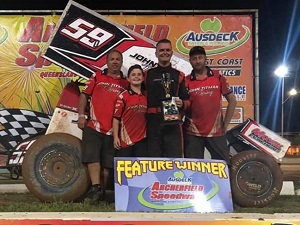 February 15th. 2020 has started well for Kevin Titman. After running second to Donny Schatz just a short time ago, Titman bettered himself by one spot and earned his first victory of 2020 at his home track of Archerfield Speedway in Brisbane, QLD. Running the BHR Fabrications XXX (and supported by Brad "Harry Hogge" Hilder), Titman scored the popular win from a sixth place starting spot.
February 15th, 2020 - $10,000 King of the 360s Win to Reutzel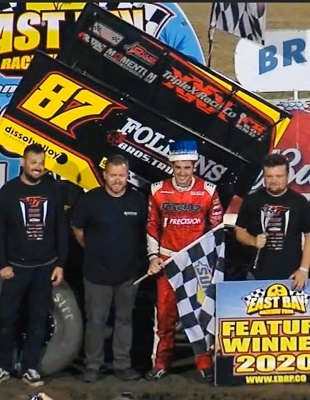 February 15th. Big wins seem to be coming easy these days for the defending All Stars champ Aaron Reutzel. With $10,000 on the line Saturday night, Reutzel took the win in the Ronald Laney Memorial at East Bay Raceway Park. Reutzel worked methodically toward leader Mark Smith and with a big slide just past the races halfway point, took the top spot for good en route to the win in the Baughman-Reutzel XXX.
February 15th, 2020 - All Stars Win for Jones
February 15th. When longtime supporter Scott Perrett buzzed Ryan Jones about taking his XXX sprint out for a tune up with the Australian Sprintcar Allstars on Saturday night, it was a no brainer for Jones. With a fast hotrod underneath him, Jones had the Perrett machine rolling strong in the A Main, collecting the win easily after starting fourth at Sunline Speedway in Waikerie, South Australia.
Photo by Phil Michell Motorsport Media.
February 6th and 10th, 2020 - Reutzel Two for Three in All Stars in 2020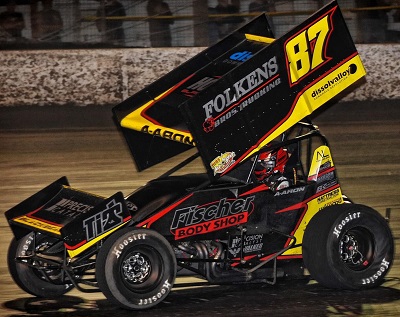 February 6th and 10th. Aaron Reutzel wasted no time in resuming his torrid race win pace in 2020, winning two All Star features in his first three attempts of the season. Pushing his win total to three on the year after a win in Australia, Reutzel claimed top honors at Volusia Speedway on Thursday night and East Bay Raceway Park on Monday night in the Baughman - Reutzel XXX, putting on dominant shows both nights on his way to wins.
February 9th, 2020 - First Outlaw of 2020 for Schuchart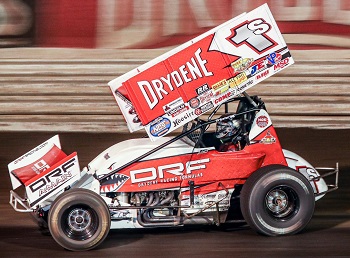 February 9th. Shark Racing is off to a fast start in World of Outlaws competition as Logan Schuchart got win number one on the year on Sunday night. Racing at Volusia Speedway in Florida, Schuchart led the final 29 laps of the main event to pick up his first win of the year, capping a great first three nights of Outlaw runs that never saw him finish outside the top five.
January 11th, 2020 - #2 For Williamson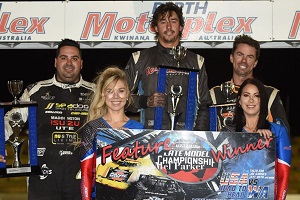 January 11th. Callum Williamson won his second feature of the season this past weekend at Perth Motorplex in Western Australia. After winning both of his heat races, Williamson took the lead from his front row starting spot and led every lap of the main event, turning away a late challenge amongst lapped traffic as he rolled to victory in his XXX.
January 5th, 2020 - World Series Win for Reutzel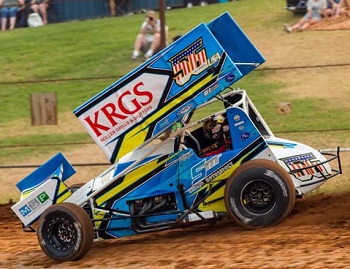 January 5th. Aaron Reutzel now has his first win in international competition after besting the World Series of Sprintcars at Hi-Tec Oils Speedway in Toowoomba, QLD Australia on Sunday night. Despite being near the front of the field all night (second quick and third quick in his qualifying flights and running first and second in his heats), Reutzel was forced to start 11th on the field after a huge invert. Proving his speed was no fluke, Aaron took the lead on lap twenty six as he roared to his first off North american soil.
January 4th, 2020 - Double Feature Night Overall to Dillon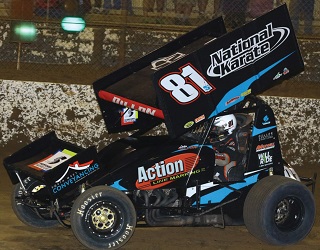 January 4th. Murray Bridge Speedway tried something different with their wing sprint cars on Saturday night, opting for pill draw and dual main events, and crowning an overall point champion as well. With his XXX chassis working well, Luke Dillon was the man crowned champ, racing up to second in the first feature and cruising to a win in main event number as he grabbed the overall title for the night.
January 4th, 2020 - Two Wins in One Night for Kofoid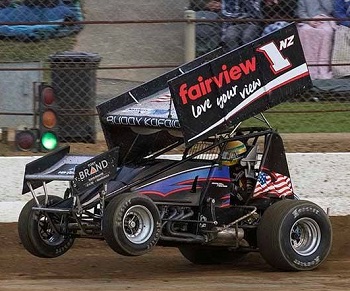 January 4th. Buddy Kofoid conitnued his dominant run in New Zealand by winning two main in one night at Ruapuna Speedway in Christchurch. with Friday's program lost to weather, the Salute to Goodie and Gold Cup Features both ran on Saturday night on the South Island track. Car owner Daniel Anderson had Kofoid's XXX on kill again, as Buddy won by 3.9 seconds in the Gold Cup Main Event and came from last to first in the Salute to Goodie. He also won both heat races.