March 17th, 2018 - 1st Win of the Season for Montieth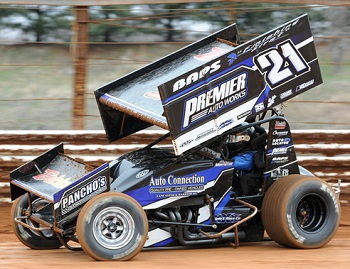 March 17th. On a cold Pennsylvania afternoon, Brian Montieth picked up his first victory of 2018 at Lincoln Speedway in Abbottstown, PA in the Premier Racing #21 XXX. Montieth started 9th on the field and had a tall task, as passing was at a premium. "The Edge" was on kill moving through the field, working his way up to 2nd place on lap 16 and hoping for lapped traffic to get him a shot at leader Alan Krimes. That traffic happened with two laps remaining, as Krimes got stuck behind two cars battling for position, allowing Montieth to work under Alan in turn two and lead the final two corners of the race for the victory.
March 17th, 2018 - Schmidt on Top at 105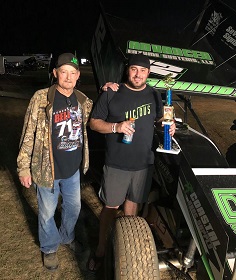 March 17th. One week after settling for a second place finish, Trey Schmidt was the big winner this week with the Southern United Sprints at 105 Speedway in Cleveland, TX. With his XXX "driving like a Cadillac", Schmidt started fifth and took the lead on lap eight on his way to an unchallenged victory.
March 17th, 2018 - The "Craw Daddy" Takes New Team to Win #1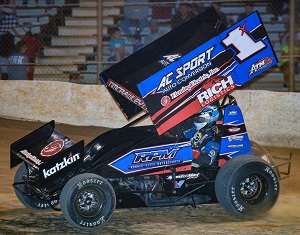 March 17th. Tim Crawley aka The Craw Daddy teamed up with Ronnie Pitts Motorsports over the offseason and if week one is indication, they'll be a force to be reckoned with in 2018. Crawley took the team's XXX chassis to a win in their first race together, scoring the top honors over a stacked field at I-30 Speedway in Little Rock, AR on Saturday night.
March 11th, 2018 - Dominant Win for Wolfe at Williams Grove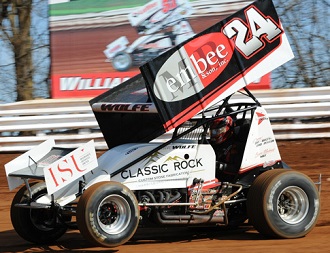 March 11th. Opening day at Williams Grove Speedway saw Lucas Wolfe dominate the competition, winning the $3,600 main event in the Mike Barshinger owned #24 XXX. Wolfe led every lap, opening up a nine second advantage with just a few laps left before a series of late race cautions cut into his advantage. In clean air, Lucas nailed his restarts and pushed through to take his first feature win of the season.
March 10th, 2018 - Ross Wright Memorial Goes to Jones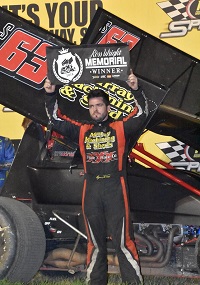 March 10th. Ryan Jones picked up a win to bookend his race season in South Australia, capturing the Ross Wright Memorial at Murray Bridge Speedway on Saturday. With a star studded field of 28 nominations on hand, Jones scored the victory in his XXX chassis at his home track, driving up from his eighth place starting spot to secure his second victory of 2017-2018.
March 10th, 2018 - Solomon Takes Main and Championship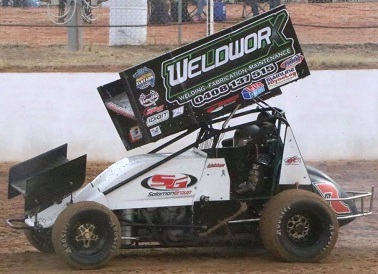 March 10th. It was a night to remember for Paul Solomon, who won not only the feature but the championship as well with the Australia Sprint Car All Stars. Paul entered the night trailing the point chase, but through heat races had narrowed the gap to where a win and the leader finishing lower than 6th would secure him the title. With one lap to go, Solomon had worked his XXX into second a made a smooth pass on the inside line around Timmis Speedway in Victoria to secure the top spot and the race win…with the point leader crossing shortly after in 7th spot, giving Paul the season title as well.
March 10th, 2018 - Wood Wins Saturday SSO Main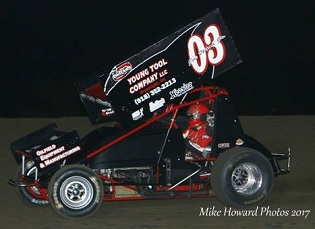 March 10th. On the second of two straight nights at Southern Oklahoma Speedway, Joe Wood Jr won the A Main in his XXX chassis, giving Team XXX a sweep of the weekend. Joe started seventh on the main event and thanks to a couple of cautions and a well handing car at the top of the speedway, moved into the lead on lap seven. Despite a few more cautions keeping him from building a huge lead, Wood Jr was never seriously challenged over the remaining 18 laps on his way to his first win of the year.
March 10th, 2018 - King Leads XXX 1-2 at 105 Speedway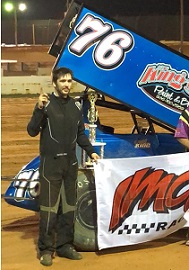 March 10th. The Southern United Sprints have moved their home base to 105 Speedway in Cleveland, TX for the 2018 season. Even though they are at a new track, it was a familiar XXX 1-2 on top of the race results as Team XXX drivers Daniel King and Trey Schmidt were the top two finishers in the season opening main event this past Saturday.
March 9th, 2018 - First WoO Win for Reutzel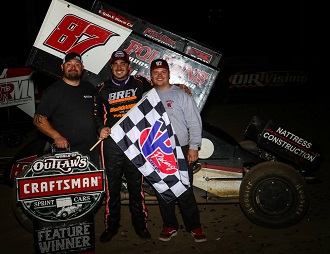 March 9th. Aaron Reutzel has accomplished a lot in his young career, but Friday night went to a whole new level as the former ASCS National Champ won his first World of Outlaw Craftsman Sprint Car Series A Main. Driving the Baughman Reutzel Motorsports #87 XXX, Reutzel had drifted all the way back to sixth in the A Main event at Tulare Thunderbowl in California before charging back forward. With just a handful of laps remaining. Reutzel went to slidejob city with Cory Eliason, taking the lead for good with a cross over move to the bottom of the speedway coming out of turn four. Reutzel went back to the high side to stretch and secure the lead and eventual win just a few laps later.
March 9th, 2018 - Bernal Scores Tulare Win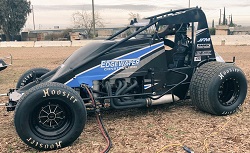 March 9th. Late race heroics propelled Ryan Bernal to a win with the USAC West Coast Sprint Cars at the Tulare Thunderbowl on Friday night. Bernal stayed patient throughout the race in the JFM #73 XXX, waiting until the white flag lap to pass race long leader Austin Liggitt on his way to take the win.
March 9th, 2018 - SSO Season Opener to Kelly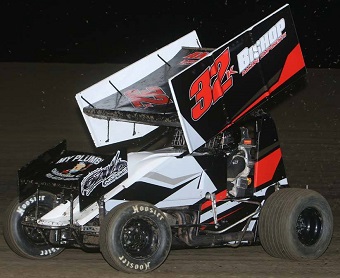 March 9th. Team XXX started the 2018 Sprint Series of Oklahoma schedule strong as Chris Kelly took his XXX to the win Friday night at Southern Oklahoma Speedway in Ardmore, OK. Kelly had a great line around the lower half of the speedway working for him as he moved from mid pack to take the lead just past halfway from fellow Team XXX driver Andy Shouse, then disposed of traffic efficiently in leading a XXX 1-2 finish on the night.
March 3rd, 2018 - 12 Year Old Lloyd Wins at Hattiesburg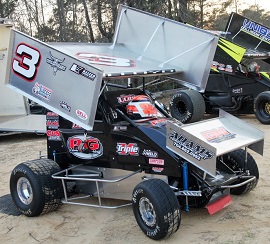 March 3rd. As a young man, taking on older competition is thrilling but extra tough, as seat time is an irreplaceable commodity. For 12 year old Trent Lloyd, the lack of seat time was not a big deal, as the youngster beat an experienced veteran group of drivers to take his first USCS 600 win. After starting fourth, Lloyd drove up and through the field to score the victory at Hattiesburg Speedway in MS in the teams XXX 600.
February 24th, 2018 - Bergman Dominant in FL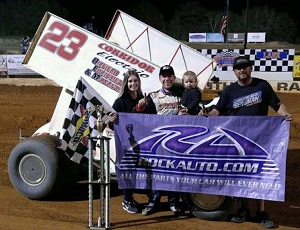 February 24th. Seth Bergman picked up his first of what could be many wins on the 2018 campaign as he rolled to victory over the USCS at Southern Raceway in Milton, FL on Saturday night. A 7th to 3rd place effort in the heat race moved Seth to the pole of the main event, where he took his XXX to the win, leading every lap of the feature without challenge.
February 24th, 2018 - Ferreira Wins 305 Debut at Marysville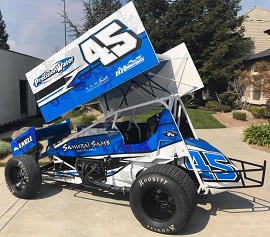 February 24th. 305 racing is expanding in California with Marysville Raceway the latest track to bring the division on. In their debut race at the Northern California track, Monty Ferriera took the victory, leading every lap of the main event and winning the heat race as well in his XXX chassis.
February 17th, 2018 - Clean Sweep for Solomon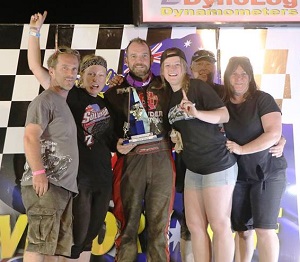 February 17th. For the second straight week, one of the Solomon's took the top honors with the Australian Sprint Car Allstars. This week, it was big brother Paul Solomon busting out the broom with a clean sweep of the weekend's racing at Sunline Speedway in Australia. Solomon was fast time, then won his heat, the pole shuffle and led every lap of the main in his XXX chassis to pick up the win.
February 10th, 2018 - Solomon Scores Win #1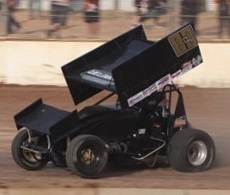 February 10th. Our congratulations go out to Chris Solomon on picking up his first win in his XXX chassis on Saturday. Solomon beat the Australian Sprint Car Allstars at Heartland Raceway in Moama, NSW. He started fifth and worked both the high and low side of the speedway in his XXX to pickup the victory.
February 2nd and 3rd, 2018 - Chadwick is Australia's National Champion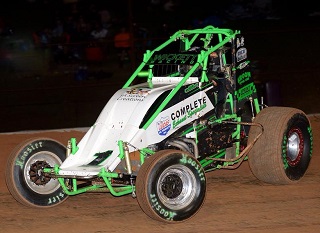 February 2nd and 3rd. Joel Chadwick is the 2018 Australia National Champion for Wingless Sprint Cars following his dominant performance over the weekend at Valvoline Raceway in Sydney. Chadwick, who picked up his XXX in September, won both the prelim feature and the championship finale on Saturday despite precipitation bring the field closer to him as the race went to it's late stages. Chadwick's title came over 104 other competitors! Congratulations Joel!
February 2nd, 2018 - Shaffer Beats All Stars at Bubba
February 2nd. Tim Shaffer was the top dog on Friday night at Bubba Raceway Park, beating the All Star Circuit of Champions for his first victory of the year. Shaffer led all 30 laps of the main to grab the $5,000 victory, establishing a large lead before rubber took hold late race. "The Steel City Outlaw" was sharp, guiding the Demyan Rudzik #49 XXX to the rubber quickly and hitting his marks over the final few laps to score the win.
January 1st, 2018 - Schuchart is first XXX winner of 2018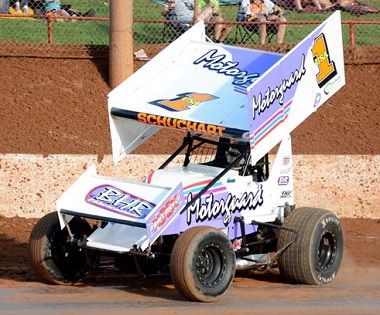 January 1st. Americans battling in Australia is a tradition over the winter months, and on New Years Day, Logan Schuchart battled with Donny Schatz to become the first XXX winner of the New Year. Racing at Archerfield Speedway in Queensland, Schuchart led all 35 laps with Schatz hot on his tail until ten laps left when the pair made contact. Schuchart drove away from the incident without stopping, and would power through the final laps in the John Weatherall owned #1 to take home his second win of his AU trip.